Pickleball Anybody?
Country Roads RV Property Owners Association, Inc. recently purchased and installed Acoustifence® on the Pickleball court within our community. Since being installed only a few years ago, The Pickleball court has been considered a nuisance by some of the nearby residents because of the sound that the paddle makes when hitting the ball. Pickleball is a mixture of badminton and tennis, however the ball is a large type of wiffle-ball.
The Board of Directors saw the need to keep the game because of its growing popularity and abate the noise for the neighboring homes. In researching on the Internet, a Board member found the website for Acoustiblok, Inc. After much research the Board of Directors voted unanimously to purchase and install the Acoustifence. Upon installation the neighboring homes noticed a considerable reduction of the repetitive ball play.
With our close proximity to Phoenix, Arizona, other communities have asked to see and test for themselves the Acoustifence product. I have attached to our testimony the correspondence from Bill Booth, President of The USA Pickleball Association.™
I can attest that Acoustifence material is not difficult to install, can be easily blended into the aesthetics particularly if you have existing wind screens and does abate any noise pollution.
Feel free to contact me personally if you have any questions about our Community's experience.
Sincerely,
Melissa Wood, CAAM®
Community Association Manager
Do you have a similar need? Contact us today!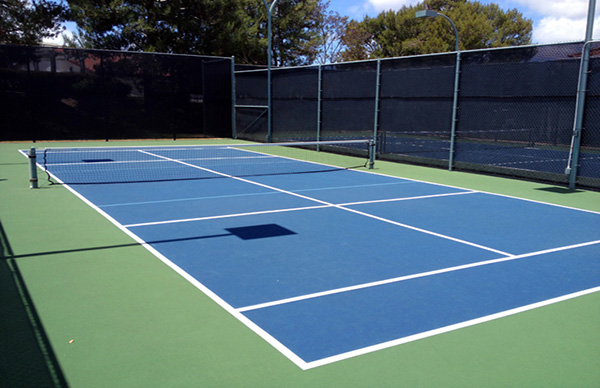 Pickleball Anyone?