Union Pacific Believers
When the plans were drawn for an office at the Diesel Shop, no one knew how to solve the acoustical nightmare the trains posed for the office. Not only were the trains very loud, the vibrations were intense throughout the structure. We selected Acoustiblok and depended greatly on the their expertise to solve the noise problem. Not only did they calculate the correct amount of material, but suggested the areas to cover. When the material arrived, the contractors were skeptical it would work. We are all "Believers" now. Even the contractors are amazed with the effectiveness of Acoustiblok. We cannot hear the air handlers, much less the diesel trains. Needless to say, we will install Acoustiblok in our future projects. It really works!
Sidney Thompson
Union Pacific Railroad
Diesel Shop
Chicago, IL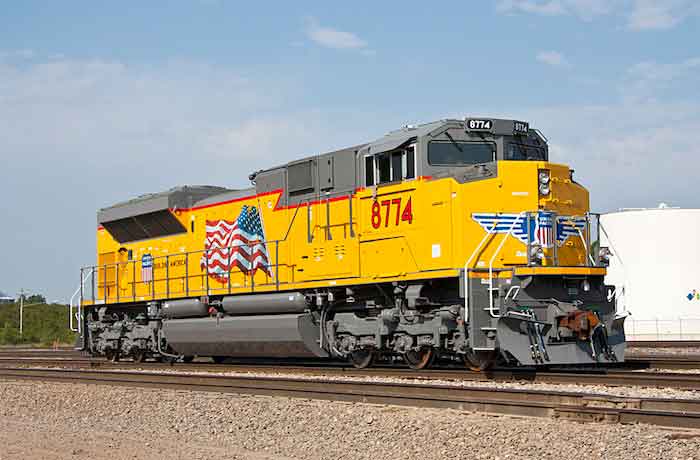 Union Pacific Believers
As a leading solution provider and manufacturer of noise attenuation materials, Acoustiblok offers a full range of services and products to solve noise and vibration issues, including problem identification, acoustical testing, engineering, installation support, and post-installation testing to ensure that our materials are properly implemented and noise control objectives are achieved.
Truly revolutionary, the "Acoustical Real-Time Video Imaging System". (ARTVIS) allows to actually "see" sound in real-time, as you would "see" thermal contours with a Flir infrared camera. Not only can one measure the intensity and overall frequency content of the noise and its reflections, but also visually identify the direction, source and frequency spectrum of the noise. Although a bit expensive (just under $200,000), this system provides us with an extremely powerful capability to immediately address noise problems with a very high degree of confidence, thus saving an incalculable amount of time and money.