Hirsch Elementary School AC Enclosure
AcoustiFence® Elementary School AC Noise Reduction Project
Elementary School AC Enclosure – Acoustiblok Inc. was contacted about a noise issue with wall mounted AC units at Hirsch Elementary School. After speaking with one of our noise abatement specialists, they developed a solution to the problem.
AcoustiFence was used to create a simple enclosure around the units.  Per the customer: "The AcoustiFence was easy to put up, fit perfectly and totally resolved the noise issue."
If you have any issue with noise from wall mounted AC units, give us a call and talk to one of our noise abatement specialists to develop a solution that meets your needs.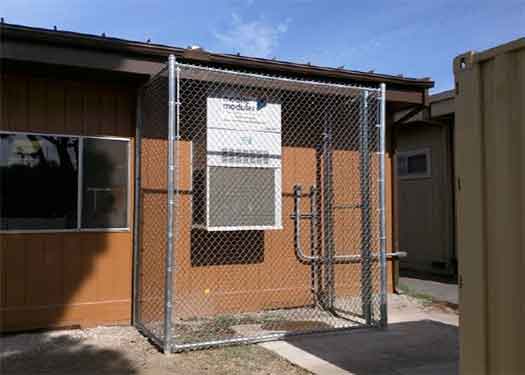 Hirsch Elementary School AC Enclosure