Distribution Center Noise Enclosure
Distribution Center Noise Enclosure in Delta, British Columbia, Canada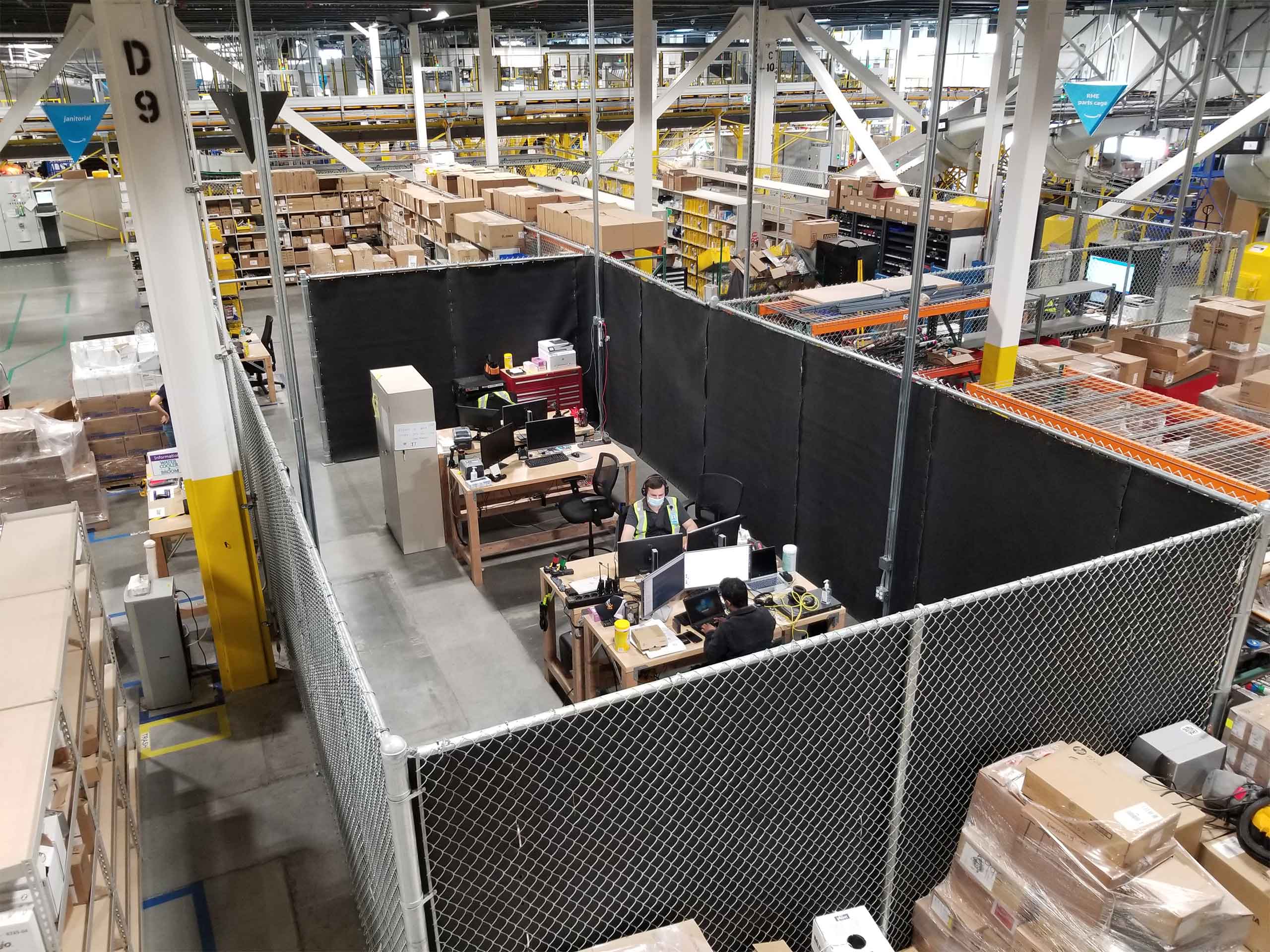 Acoustiblok was contacted by a Distribution Center in Delta BC, Canada to provide noise relief for the IT Department that operates in a cage on the warehouse floor.  While the warehouse manager did not have dB readings, he said it was loud because of the machines and tracks rolling the boxes. Most warehouses have a noise range that typically runs from 78-84 decibels, depending on the type of forklifts and machinery in use as well other factors.  This is considered to be on the high end, especially when compared to a typical office worker's quieter environment.
Acoustifence was recommended and it was installed in vertical sections.  The customer is very pleased with the results and now the IT guys can work in a much quieter area.  The customer states that the noise seems to have been cut in half, which would indicate a roughly 9-10 decibel drop.
The product was recommended to another location in Alberta, Canada, an order has been placed and it is currently in production.