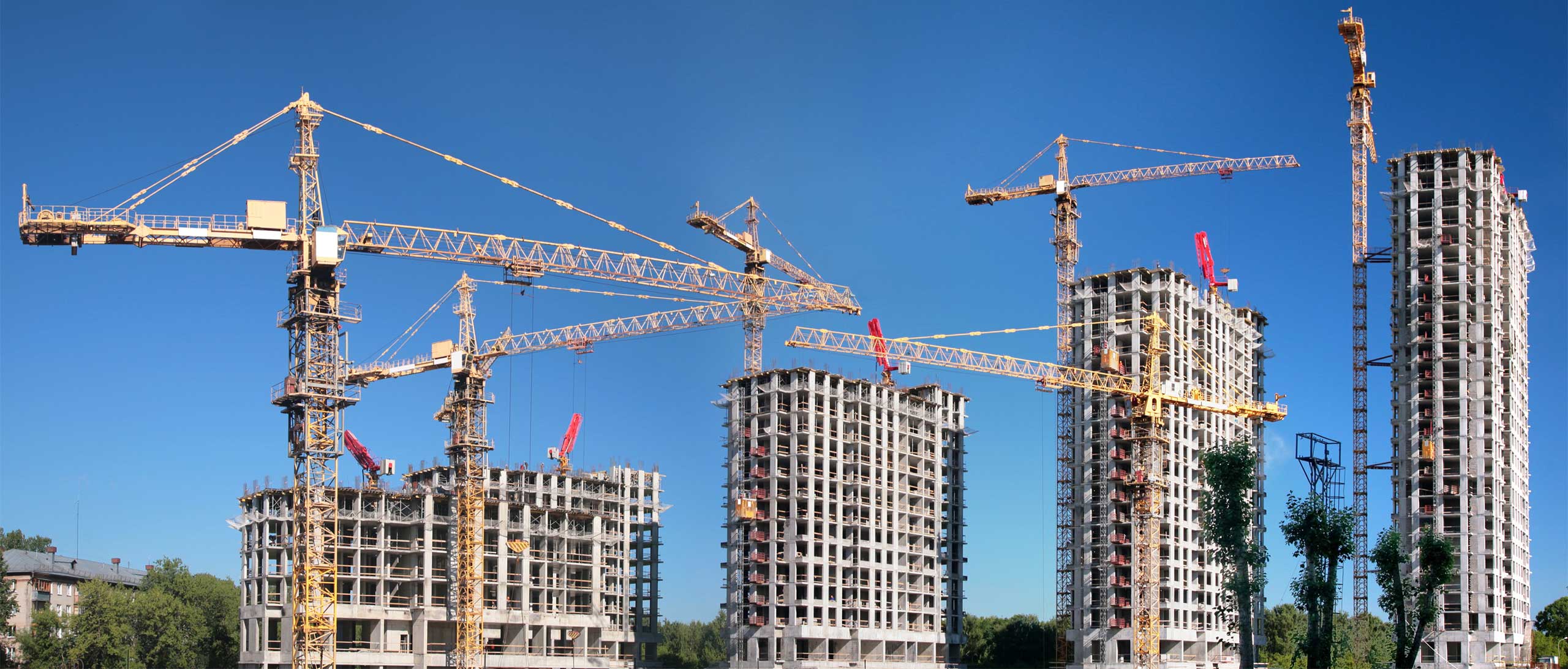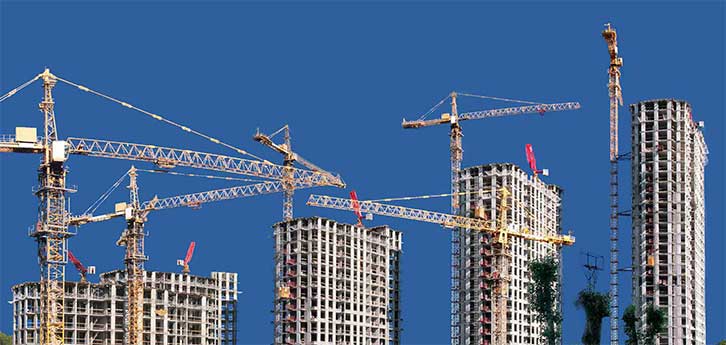 Acoustiblok Commercial Soundproofing
Solutions to Control the Noise of Commerce!
Acoustiblok Inc. develops, manufactures and sells laboratory tested acoustical products and engineers soundproofing solutions that reduce noise to more tolerable and often times legal levels. Our unique and patented noise abatement products solve commercial, industrial, residential, marine and transportation related noise problems.
We do more than simply sell "off the shelf" acoustical materials. We personally help you find the best acoustical solutions to your noise problem utilizing our proven products and our knowledgable in-house sales consultants, engineers and designers. We are proud to say that our products are "Made in the USA."
Acoustiblok
Click the Zoom Icon for More Information
Acoustiblok
Viscoelastic Polymer Soundproofing Material
Acoustiblok soundproofing material offers high performance sound reduction solutions for multifamily projects, condominiums, hotels, hospitals, construction sites, industrial areas and other projects where privacy and sound control are important.
Open Product Page
AcoustiFence
Click the Zoom Icon for More Information
AcoustiFence
Noise Reducing Fences
If you are looking for an easily installed, totally NON-mold and UV tolerant noise reduction solution that not only blocks sound, but also produces far less reflective sound than solid walls, then AcoustiFence Noise Reducing Fences are the answer!
Open Product Page
All Weather Sound Panels
Click the Zoom Icon for More Information
AWSP
All Weather Sound Panels
Acoustiblok All Weather Sound Panels are engineered specifically to withstand the most rigorous outdoor and industrial environments. These panels are not just "sound absorbing" but also "sound blocking". This allows one to not only absorb sound but also stop the sound from penetrating through the panel.
Open Product Page
Designer QuietFiber Panels
Click the Zoom Icon for More Information
QuietFiber
Designer Panels
QuietFiber material, engineered specifically for maximum noise absorbency and used extensively in the industrial and commercial field, is now being successfully introduced into non-industrial environments where reverberant sound and echo is a problem.
Open Product Page
Quiet-Cloud
Click the Zoom Icon for More Information
Quiet-Cloud
Sound Absorption Panels
Industrial Noise is fast becoming a serious health and financial issue. While there are many ways to reduce noise within enclosed public or commercial areas, there have not been any significant advancements in reducing noise within harsh industrial environments.
Open Product Page
Acoustiblok Wallcover
Click the Zoom Icon for More Information
Acoustiblok Wallcover
Aerospace Nanotech Laminate
Acoustiblok Wallcover is the first scientifically designed noise reduction solution available that is applied directly on top of existing wall surfaces (including concrete). It installs easily with adhesive spray and requires just two or three people to align and hang it properly, making it a perfect weekend DIY project for silencing any room.
Open Product Page


We're Here To Help Your Business Blast Off!
Through Creative Ideas, Innovation & Sheer Determination
Acoustiblok – The Science
Mass law and stiffness are the backbone of Acoustiblok. Mass law, the principle concept used in the evaluation of engineering solutions to combat sound transmission in buildings, has been used for decades by industry contractors. Unfortunately mass law is subject to the law of diminishing returns. The initial doubling of density yields the most improvement. Each successive doubling produces proportionally less STC improvement, resulting in an increase in cost per STC increase.
Stiffness, or rather an absence thereof, is a huge contributor to how well a barrier can attenuate sound/noise at specific frequencies. The less stiff the material, the more internal damping (energy loss from internal friction) it possesses. Acoustiblok employs the best of both.
At 1/8″ thick, and 1 pound per square foot, Acoustiblok is the right balance of mass and flexibility. Acoustical energy is efficiently converted to frictional energy and dissipated within the material. Given the fact that Acoustiblok is air tight, the sound has difficulty passing through the membrane. This minimizes the amount of acoustical energy that can pass through a construction assembly incorporating Acoustiblok.
Acoustiblok – The Technology
Using advancements in polymer technologies and organic composites, we were able to create a flexible sheet with acoustical properties similar to lead but made with non-toxic, recycled materials to meet the criteria of our initial concept.
Compounds were studied, tests were conducted and Acoustiblok was born. Several changes were made to old formulae, giving us distinct advantages compared to existing generic barrier materials. Acoustiblok's unique formula yields an increase of internal damping (due to its flexibility) and is classified for over 400 U.L. (Underwriter's Laboratories) construction assemblies.
Acoustiblok – The Product
Acoustiblok is the name of both our company and our product! It is a recyclable, viscoelastic polymer consisting of recycled plastics and heavy minerals that are compounded and then pressed into a membrane. Acoustiblok is used to enhance the STC of construction assemblies by creating a greater amount of internal damping and forming an airtight noise/sound barrier from one room to another. Acoustiblok is a highly effective material at reducing airborne sound/noise. Acoustiblok has a thickness of 1/8″, weighs 1 pound per square foot and comes on rolls that are 52″ wide by 30′ long. We also supply 60′ and 350′ lengths as well.
The acoustical property of Acoustiblok is stated as an STC of 26. This is the term used to describe a construction material's ability to reduce sound transmission. Due to the lack of stiffness and mass per square foot, Acoustiblok has a unique and linear transmission loss.
Our material is not to be confused with NRC type materials. Acoustiblok is used for sound/noise isolation, not absorbency. Acoustiblok can help isolate sounds from within or outside of a room, but will not change the sound or tonal quality of an interior space. Architectural sound panels that have totally different characteristics will change the sound.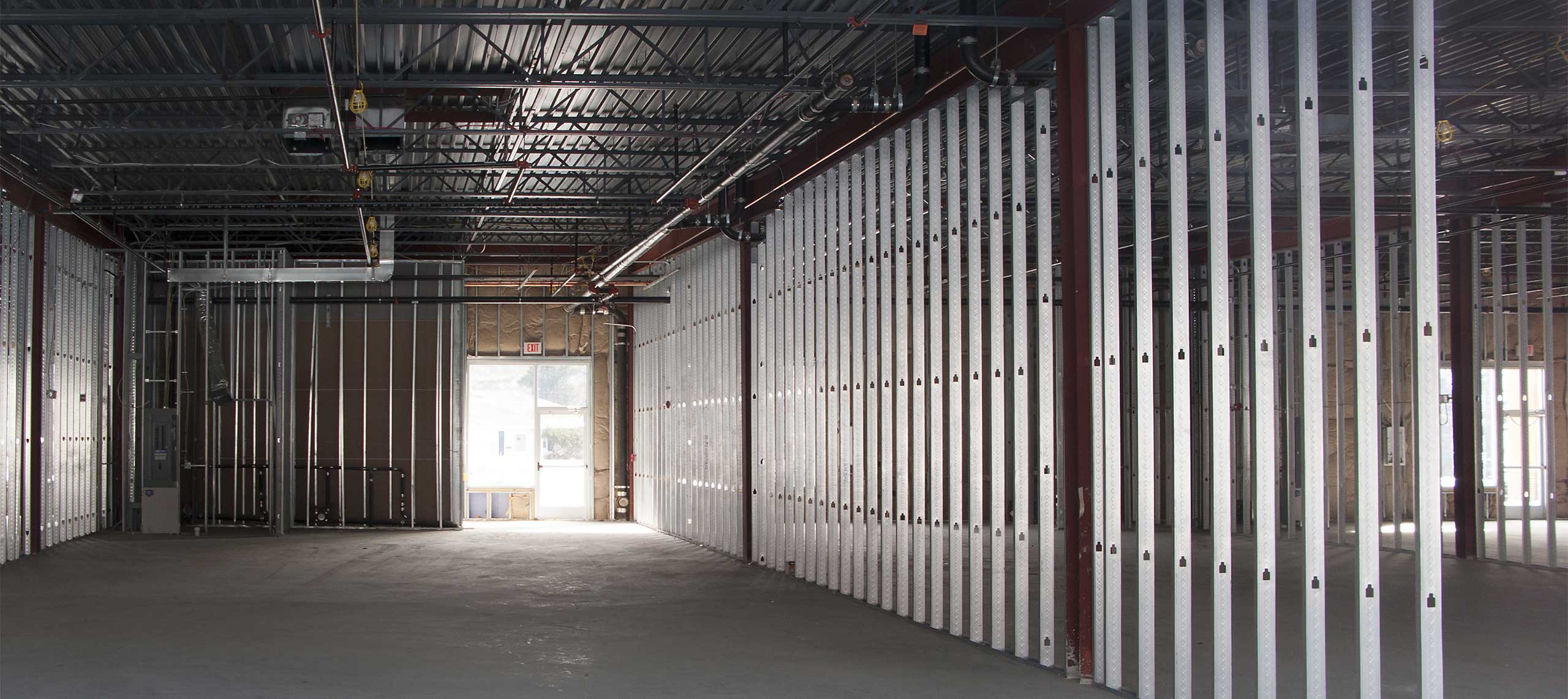 Acoustiblok Commercial Project Examples